Beaded Deerskin Concho Spirit Bag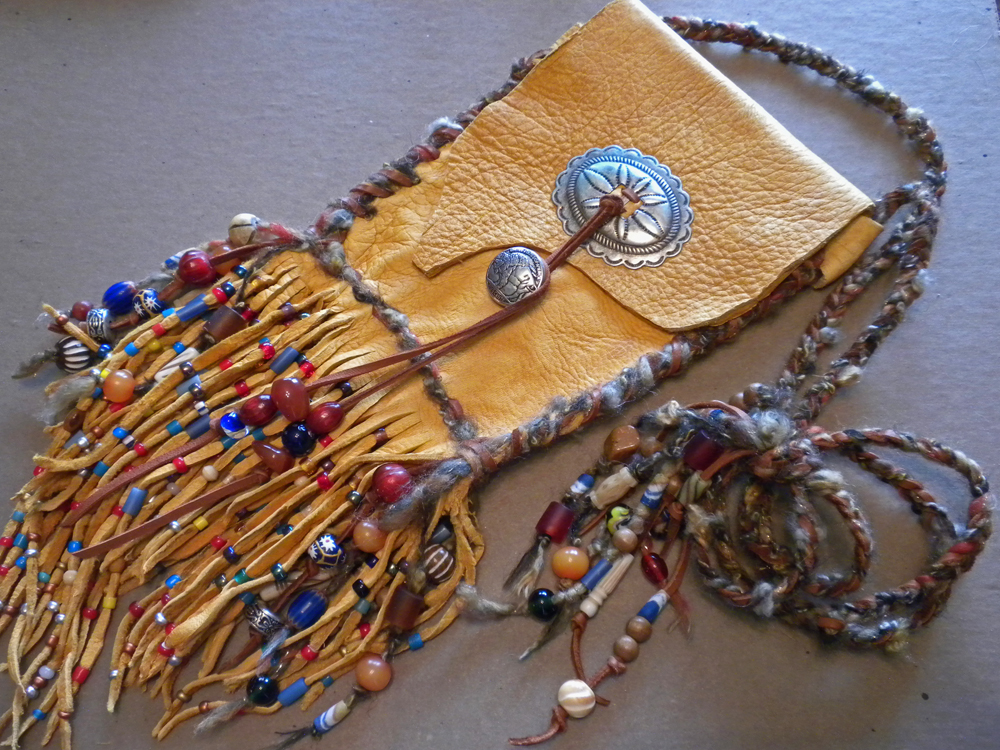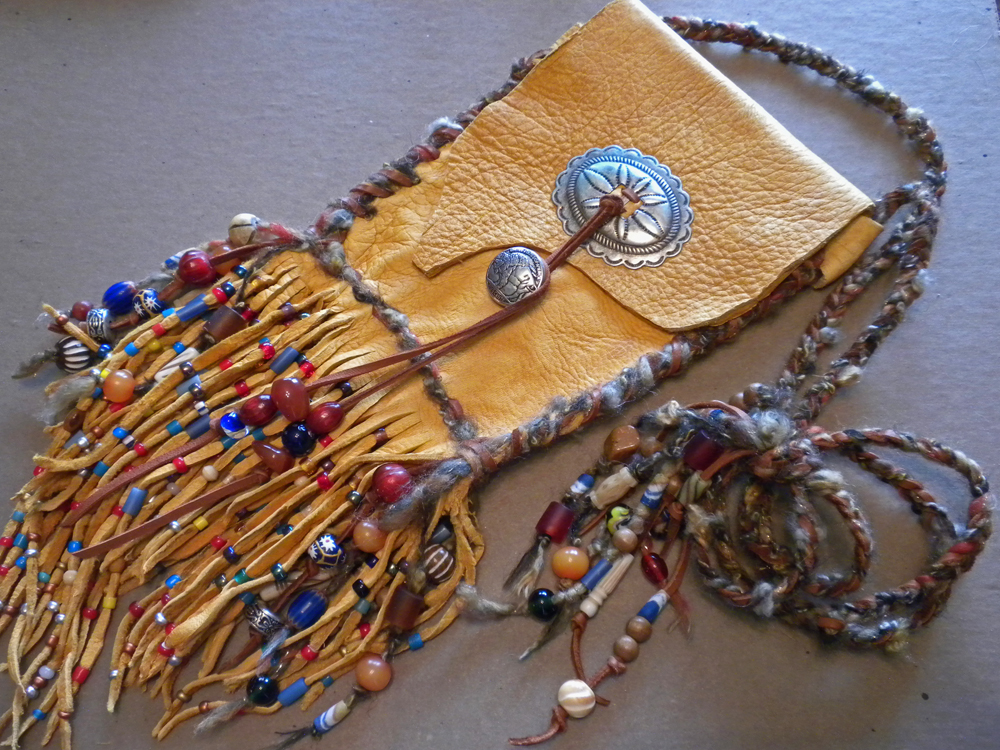 sold out
Beaded Deerskin Concho Spirit Bag
Size
5" x 6" not including fringe
I made this free form beaded deerskin bag, letting the size and shape of the leather remnant basically decide the design of the bag. I like things a bit asymetrical, so that is reflected in the finished product. The deerskin is very soft and supple and just feels great to the touch. A variety of leather cords and fibers were used to securely lace the bag, and then many, many, many beads were added by hand to the long fringe. Gemstone, bone, pipestone, resin, wood, glass, trade beads, metals . . . . they're all there.
Two beaded leather laces and a silvertone round concho and buffalo head button comprise the wrap closure. The shoulder strap ties asymetrically off to the side from the top of the shoulder and features a beaded tassel for interest.
The dimensions of the closed body of the bag are approximately 5" x 6". The fringe ranges from 5" - 8" long - - the measurement from the top of the closed bag to the bottom of the longest fringe being around 14". The total length of the shoulder strap is approximately 47". The "hanging" measurement of the shoulder strap and bag is 21 1/2" from the top of the shoulder to the closed top of the bag. The bag is partially lined, as shown in the last photo. It's not a large bag, but will hold a cell phone, keys, credit card, lipstick - - what more does a gal need?